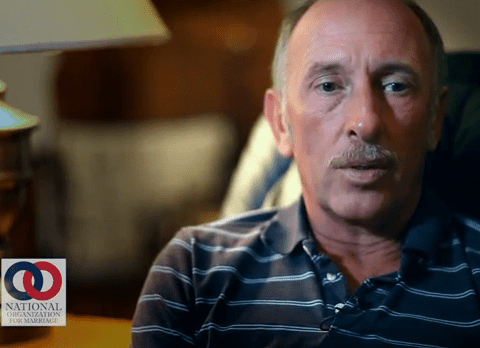 Here's a match made in -- what's the opposite of Heaven?
Jerry Buell, the Florida teacher who was
suspended this summer
for posting homophobic messages on his Facebook wall and
compares himself to Jesus
, has teamed up with the equally anti-gay National Organization for Marriage to produce a new video that paints him as a martyr for their discriminatory cause.
While Buell definitely has the right to speak out if he wants, I'm going to have to agree with
Good As You's
Jeremy Hooper, who writes, "It's probably not the smartest choice for him, a teacher tasked with instructing all kinds of students from all walks of life, to be stirring up animus in this way."
Watch Buell's atrocious display,
AFTER THE JUMP
...