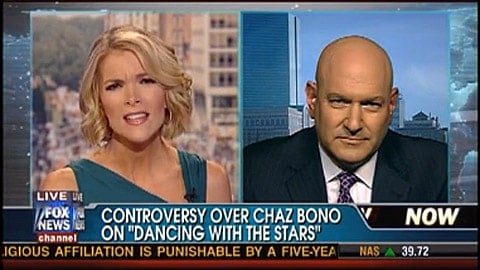 FOX News anchor Megyn Kelly rips Dr. Keith Ablow for "adding to the hate" against transgender people in response to his FOX News editorial suggesting that Chaz Bono on Dancing with the Stars would cause children to want to switch gender.
Says Kelly: "I think the viewers get this...Our children are no more likely to turn transgender from watching Chaz Bono than they are to turn gay by watching Will & Grace. You either are, or you're not."
Watch, AFTER THE JUMP...