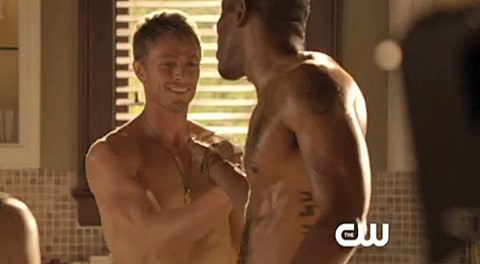 In a new fake PSA, CW star Wilson Bethel makes note of how the network is cutting wasteful wardrobe and implementing energy efficient and eco-friendly colling systems to combat climate change.
Says Bethel: "It's time for everybody to give a shirt for a cooler, better world."
Watch, AFTER THE JUMP...