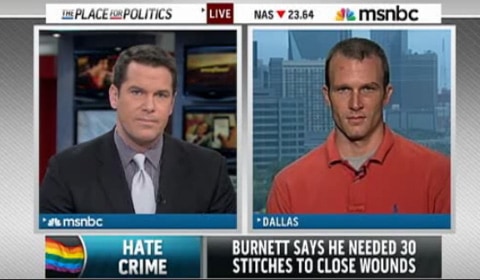 Today, Thomas Roberts spoke with Burke Burnett who was stabbed, beaten and burned in a vicious anti-gay attack in Reno, Texas last week. Burnett talked about the attack and the women who jumped in and helped save his life.
Three suspects are now in custody.
Watch Roberts' interview with Burnett, AFTER THE JUMP...
Visit msnbc.com for breaking news, world news, and news about the economy