Dallas Mavericks owner Mark Cuban told TMZ yesterday that he expects to see an openly gay player before a woman coach, probably within the next three to five years, the Dallas Voice reports.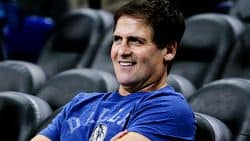 Said Cuban:
I don't think there's really the perception that we are intolerant. I think the only issues we've had is with some fallback and some old-school type language that's derogatory to gays. So there are certain words that I think were accepted five or 10 ten years ago that guys are starting to recognize you can't use any longer, and that hasn't been a problem. So I think it will be more of a media sensation when somebody comes out than it will be a player issue.
Watch the TMZ interview (gay player talk at 9:00), AFTER THE JUMP...