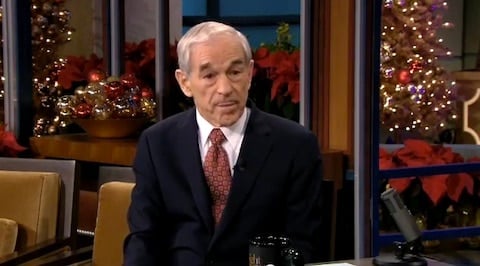 Ron Paul appeared on The Tonight Show on Friday night and talked about a variety of issues. Gays were mentioned twice, once when Paul said that the governement should stay out of marriage, and once again when Leno asked Paul what he thinks of the other candidates.
Paul's answers, as Brandon mentioned in his round-up yesterday, were blunt. Of Michele Bachmann, he said, "She doesn't like Muslims. She hates Muslims. She wants to go get 'em." OF Rick Santorum, Paul said he won't stop talking about "gay people and Muslims."
Watch, AFTER THE JUMP...