Towleroad was surprised and pleased to be included among the nominees for Outstanding Blog for this year's 23rd annual GLAAD Media Awards. Other blog nominees include Mombian, The New Civil Rights Movement, Bilerico Project, and Rod 2.0.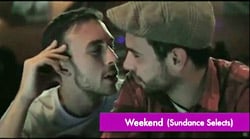 According to GLAAD, "The awards recognize outstanding images of the lesbian, gay, bisexual and transgender (LGBT) community in news coverage and entertainment media.  The awards complement and fund GLAAD's work to share the stories of LGBT people through the media."
There are 151 nominees in a variety of categories. The awards are held in New York City on March 24, Los Angeles on April 21 and in San Francisco on June 2
The organization sent along a clip of some of the other nominees, AFTER THE JUMP...