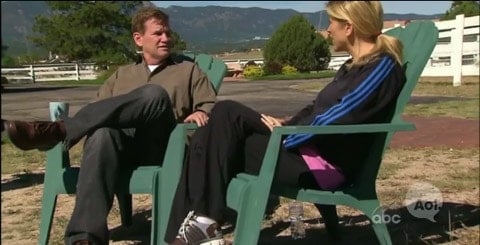 Ted Haggard and Gary Busey swapped wives last night on Celebrity Wife Swap.
After she read Gayle Haggard's book, Ted assured Gary Busey's fiancee Steffanie Sampson that they don't believe gay people are Satan:
"No, we've never thought that."
Haggard goes on to tell her that he believes in civil unions.
Watch that clip, and another in which Gayle lays out the rules, AFTER THE JUMP...