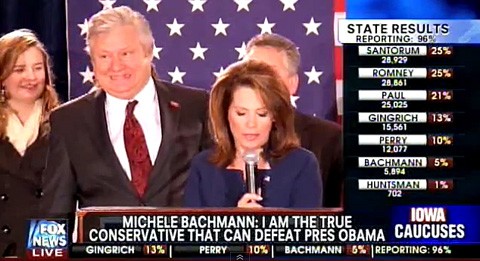 Last night in Des Moines, Michele Bachmann revealed that she's not the only one in the family touched by first-husband hopeful Marcus Bachmann's talents as a personal stylist. Last night she also announced that she's not a politician.
Watch both videos, AFTER THE JUMP…
Bachmann came in last among those Republicans who campaigned in Iowa.
(via buzzfeed)