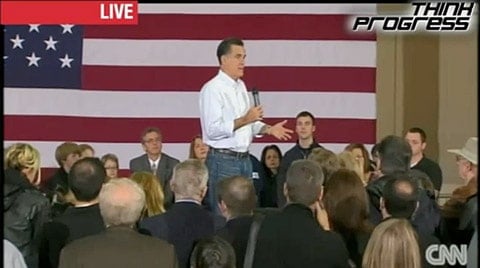 This morning at a campaign stop in South Carolina, Mitt Romney received a hearty round of applause and a "yeah" from somebody in the audience for promising to defend DOMA and "marriage between a man and a woman".
Notes Think Progress LGBT: "After initially claiming that the issue of marriage should be left to the states, Romney now supports a federal constitutional amendment outlawing same-sex marriage and would adopt a three-tier marriage system for gay couples."
Watch, AFTER THE JUMP...