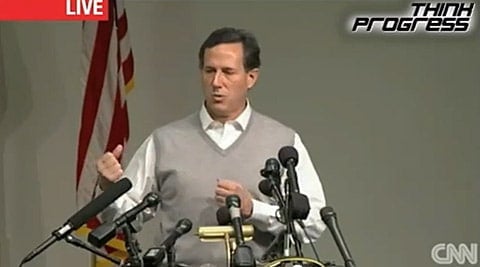 For the second time in two days, Rick Santorum has been publicly booed in New Hampshire after defending his bigoted views about marriage.
Said Santorum: "It's not discrimination not to grant privileges. It's discrimination to deny rights...Everyone has a right to live their life, that doesn't mean that they're entitled to certain privileges that society gives for certain benefits that society obtains from those relationships.
Watch, AFTER THE JUMP...