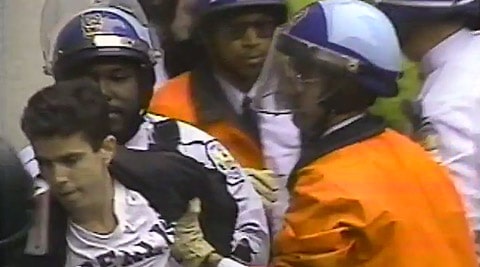 UPDATE: Sorry folks, I posted the clip prematurely. Can't show you the film bits till after the premiere, which I promise to do.
Filmmaker David France's new documentary How to Survive a Plague is set to screen at this year's Sundance Festival. A six-minute clip from the film features some of the hero activists who fought government officials demanding drugs and research in order to save themselves and those they loved. The brief clip contains some very powerful footage and interviews with ACT-UP members, including Peter Staley, above, who as you can see, is being handled with gloves.
Check out a short interview with France, AFTER THE JUMP…
Here's the film's page on Facebook.