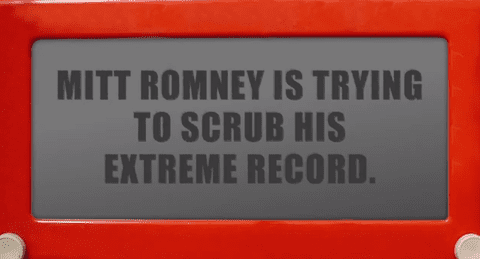 Like the toy that inspired it, Mitt Romney communications man Eric Fehrnstrom's comparison between his candidate and the
Etch A Sketch
became an instant classic. Romney's Republican primary opponents seized on it immediately, as did President Obama's reelection team. But the Democratic National Committee's response may be the most vigorous.
The Washington Post reports that they sent out 16 separate emails about Fehrnstrom's remark and within hours had produced a web video about the incident. This is no doubt the first of what will be a long string of anti-Romney attacks featuring the unfortunate analogy, and perhaps the beginning of an Etch A Sketch revival!

Watch it, AFTER THE JUMP...