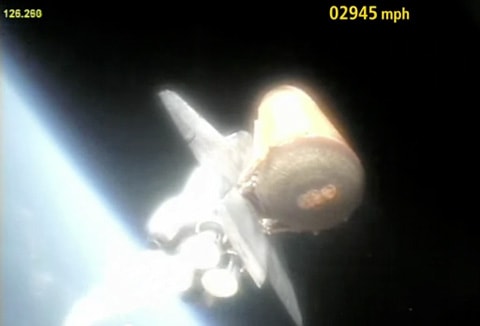 The most amazing thing about this clip of a ride on one of the Space Shuttle's booster rockets is the sound, which has been mixed and enhanced by Skywalker Sound. Do yourself a favor and put some headphones on when you watch.
Its from the Special Edition Ascent: Commemorating Space Shuttle DVD/BluRay.
Watch, AFTER THE JUMP...