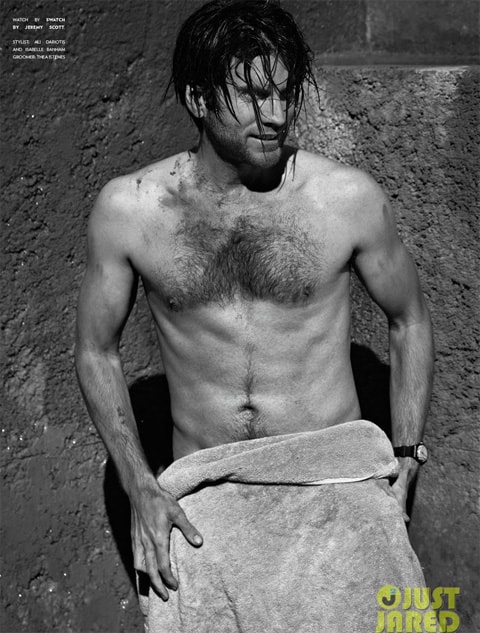 Wes Bentley, who disappeared for a while after his role as Ricky Fitts in American Beauty, is back as Seneca Crane in The Hunger Games, and is also rolling around in a towel and the dirt in the new issue of Flaunt.
Bentley talks about why he went away, and why he's back: "I feel really fired up and there was a reason I didn't have that feeling when I was younger. I'm glad that I can realize that through all the mess. I was waiting for the right moment, and that moment is now."
One more shot, AFTER THE JUMP...
(via just jared, where you can find more)