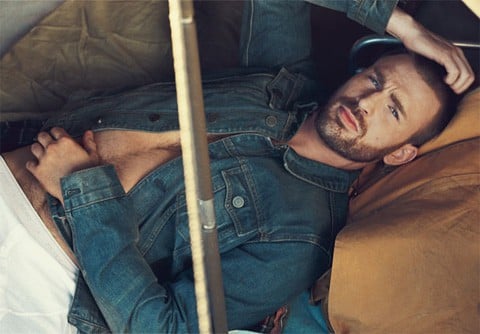 Chris Evans reclines for the new issue of Details. There's plenty to be read in the cover article about his life as a bachelor and The Avengers, as well as his childhood and mom (but no specific mention of his gay brother Scott).
Still, the ban on shirtlessness instituted by his manager several years ago appears to have been lifted.
Unfortunately the rock-climbing shots didn't make it into the main article, though you can catch a few glimpses in the behind-the-scenes Q&A video, which is posted, along with another shot, AFTER THE JUMP...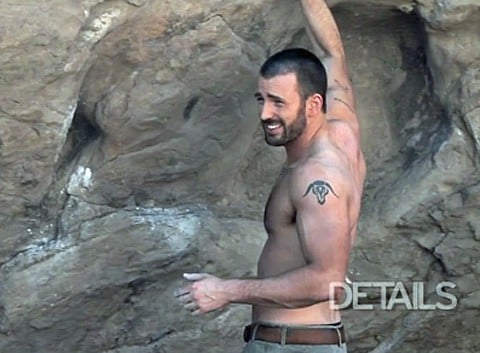 Just Your Average, Beer-Swilling, Babe-Loving Buddhist [details]