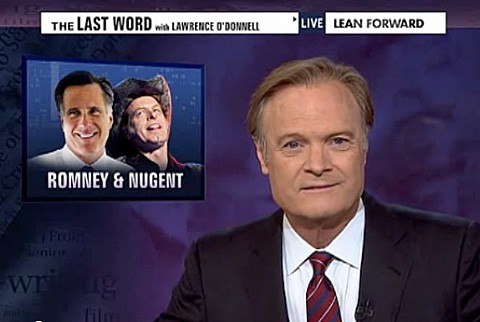 Lawrence O'Donnell covers Ted Nugent's threatening remarks at the recent NRA convention, and notes the silence of Mitt Romney, who actively sought Nugent's endorsement, as well as the silence of the Republican outrage machine, which would be in high gear if similar remarks were uttered by a Democrat.
Joining O'Donnell are David Corn of Mother Jones and Goldie Taylor of thegrio.com.
Watch, AFTER THE JUMP...