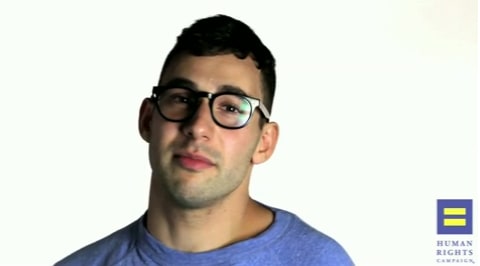 Towleroad is happy to premiere the latest video in HRC's 'Americans for Marriage Equality' campaign featuring fun. guitarist and vocalist Jack Antonoff. Fun's "We Are Young (Feat. Janelle Monáe)" is the highest-selling single so far in 2012.
Says Antonoff:
"Hey! I'm Jack Antonoff from the band 'fun.' Touring around the country my bandmates and I are completely blown away by the love and support we get from our fans. And it's completely insane to us that some of them aren't afforded the same rights simply because they're gay or lesbian. Join me, my band mates and the majority of Americans in the fight for marriage equality nationwide."
Watch, AFTER THE JUMP...
Approximately 53% of the American public supports marriage for same-sex couples, according to a number of nonpartisan polls, including Gallup, CNN, and Washington Post/ABC News.