A bill that would have protected kids from bullying in Illinois schools was killed yesterday by the state Senate, the St. Louis Dispatch reports: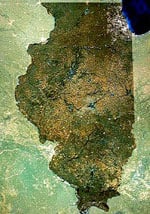 "There are anti-bullying programs that have an agenda, to only protect one class of individuals," state Sen. Kyle McCarter, R-Highland, said in floor debate against the measure, before it was defeated.
"Some of these programs are very good. They indeed encourage kids not to bully," McCarter added later. "But there are programs throughout the United States, used in some high schools and universities, that really have just a pro-homosexual agenda, and nothing but that."
McCarter and other opponents wanted an addition to the bill that would allow students to opt out of any anti-bullying programs or activities that clashed with their personal or religious beliefs. Supporters said federal law already gave students that right.
Also:
The Illinois Family Institute claims the measure's real goal is "to use public education to promote unproven, non-factual beliefs about the nature and morality of homosexuality and 'transgenderism'." It sees the bills as a beachhead for "homosexual activist organizations" that want to indoctrinate students and teachers.
The measure was one vote short of passage, but could get a second chance:
The measure needed 30 votes to pass but got only 29, with 12 senators voting "no" and 12 voting "present." Steans said some supporters were absent, so she's optimistic it could pass if called for another vote.