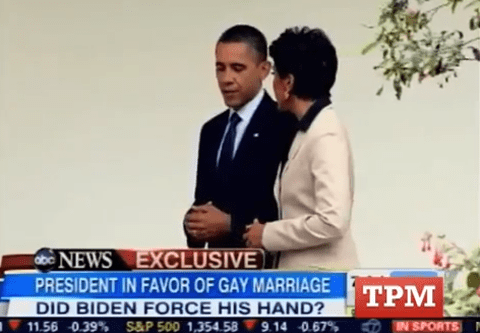 The fact that President Obama came out for gay marriage mere days after Vice President Joe Biden "flubbed" by showing support on Meet The Press raised many eyebrows, most of them wondering if Biden's off-script admission put more pressure on Mr. Obama.
In a video of Obama's interview with ABC's Robin Roberts, we get the answer: yes. Kind of. Obama says he always intended to come out for same-sex marriage, but accelerated his response in the wake of Biden's remarks.

Watch what he has to say, AFTER THE JUMP...