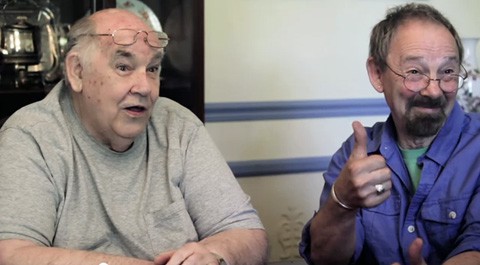 This morning I posted news that the ACLU and Lambda Legal are filing lawsuits seeking the freedom to marry in Illinois on behalf of 25 same-sex couples. Here's one of them, via the ACLU.
Ed Hamilton and Gary Magruder are tired of living a double life. They've been together for 48 years, and Gary would like to see equality before he dies, preferably by their 50th anniversary in two years.
Watch, AFTER THE JUMP...