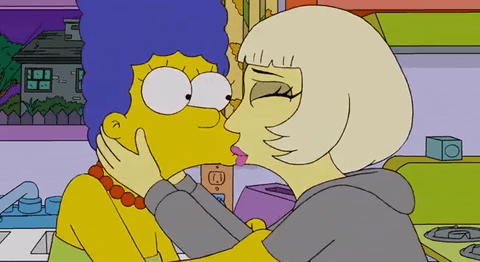 Lady Gaga stopped by Springfield for The Simpsons' season finale to boost the sad town's self-esteem, particularly that of a down in the mouth Lisa, recently voted the least popular kid in the school.
Marge, woeful and stressed over her daughter's depression, turns to Gaga, who in turn soothes the matriarch with a nice, long kiss. And Marge's reaction makes it clear the smooch got her in the mood. Is there something we don't know about this housewife?
Watch Marge and Gaga's animated exchange, AFTER THE JUMP...