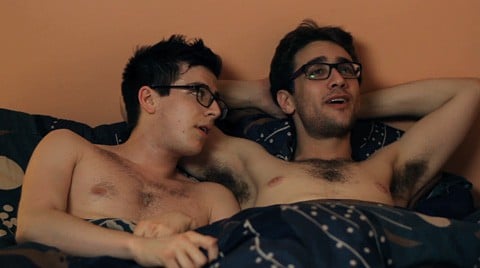 MTV caught up with Adam Goldman, the writer, director and actor behind the incredible gay web series The Outs, to discuss the online show's success, the dearth of LGBT-centric programming and why The Outs has done so well.

"I think that what we've seen from the moment we started the project is a desire for it, and there's an audience for it," Goldman told journalist Vaughn Trudeau Schoonmaker. "We just want to prove that there's space in media for stories like this. It's a story about people who happen to be gay, and we're super-proud and pleased to appeal to a gay audience."

Watch video of the interview, including Goldman's plans for the future, AFTER THE JUMP...