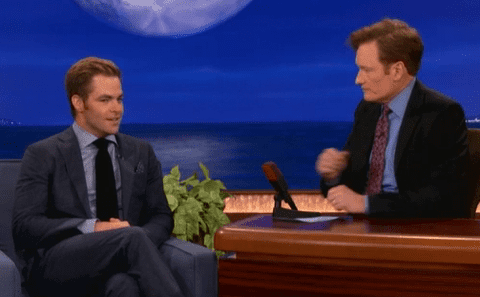 Chris Pine was on Conan O'Brien's talk show last night to discuss his new movie, People Like Us, when the conversation turned to the actor's recent visit to New York, which happened to coincide with last weekend's gay pride parade.
According to Pine, he was walking down the street to see a friend when a pride reveler, wearing only a sock, began chasing him and shouting "Captain Kirk!"
Those gay trekkies are all business!
Watch Pine retell the tale, AFTER THE JUMP.