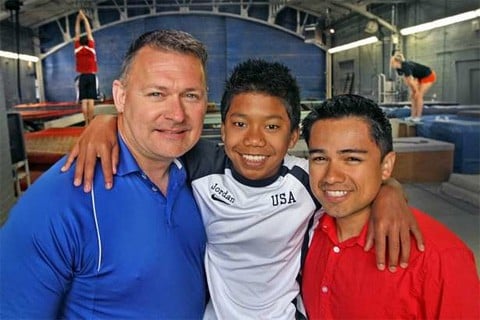 Do yourselves a favor and head to the Indianapolis Star to read this story about Jordan Windle, the youngest-ever Olympic diving hopeful and tell me if Jerry Windle is not doing a better job at being a father than the Indiana 'Christians' who are raising this child?
From the Indy Star:
The young athlete's decision to accept the parade invitation -- and the fact that he has two fathers -- is sure to raise eyebrows. But what other people think isn't of concern to the 13-year-old. He views the world so unself-consciously that when asked if he ever gets tired of people questioning him about his origins and his family, he simply shrugged. "I've never actually thought about it."
Watch Jordan's 'It Gets Better' video, AFTER THE JUMP...