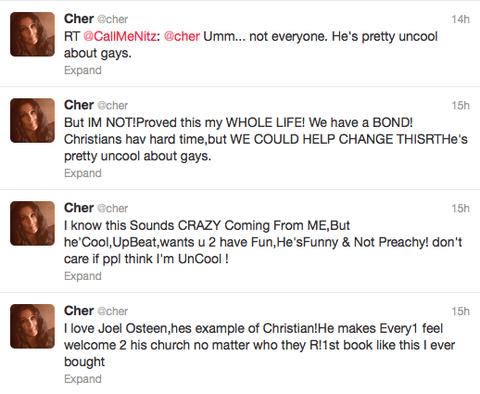 Here are the facts: singer Cher last night took to Twitter to praise inspirational speaker preacher Joel Osteen. "I love Joel Osteen, he's an example of Christian," she wrote. Osteen is "funny" and "not preachy."
After being reminded that Osteen thinks being gay is a sin, Cher soon tweeted, "He's pretty uncool about the about gays." Thus began a back-and-forth between the singer and her equality-minded fans, culminating in an appropriately dramatic ending: Cher threatening to leave Twitter. 
You can read the rest of her tweets AFTER THE JUMP...