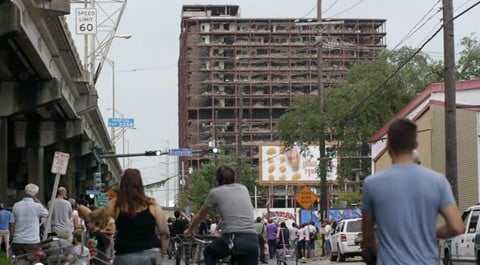 For those of you who enjoy a good controlled building implosion, here's the destruction of New Orleans' Grand Palace Hotel at South Claiborne Avenue and Canal Street which took place Sunday morning to make way for a new teaching hospital. The collapse sent a cloud of dust billowing toward these spectators.
"The new hospital will replace Charity Hospital, which provided medical care for poor residents and was not reopened after Hurricane Katrina," according to the Times-Picayune.
Watch, AFTER THE JUMP...