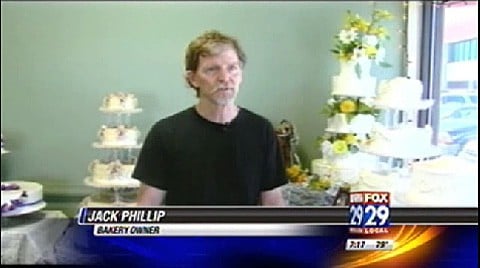 I've mentioned the controversy over the Masterpiece Cake Shop in Lakewood, Colorado before, but FOX29 went and spoke with the shop's owner Jack Philip who vows to close his bakery before being forced by protesters to bake a wedding cake for a gay couple.
 "If it came to that point, we would close down the bakery before we would compromise our beliefs so that may be what it comes to. We'll see."
Watch, AFTER THE JUMP...
Video may take a few seconds to load…

WMBFNews.com, Myrtle Beach/Florence SC, Weather