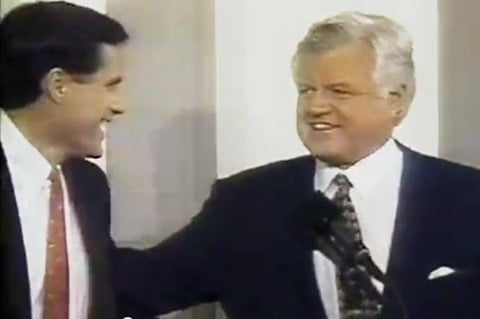 A DNC video tribute to the late Senator Ted Kennedy broadcast on Tuesday night showcased Kennedy's broad range of progressive positions (including his support for LGBT rights) and carried as its centerpiece a debate in which Kennedy destroyed Romney during his unsuccessful run for Senate in 1994.
Said Kennedy in the debate: "I am pro-choice. Mitt Romney is multiple choice."
Watch the video and its searing jab at Romney, AFTER THE JUMP...