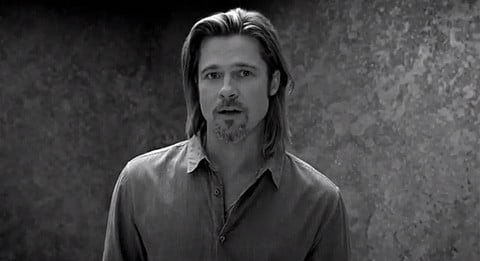 Brad Pitt is the first male spokesmodel for Chanel No5 and here's his just unveiled first ad:
The actor-cum-producer has stepped into a role previously filled by some of the world's leading ladies, such as Catherine Deneuve, Nicole Kidman, Marion Cotillard and Audrey Tautou. Shot by Joe Wright – whose previous works include two Coco Mademoiselle commercials with actress Keira Knightley – this campaign has been shrouded in secrecy since it was announced earlier this year.
Watch the spot for which he pocketed more than seven figures, AFTER THE JUMP...