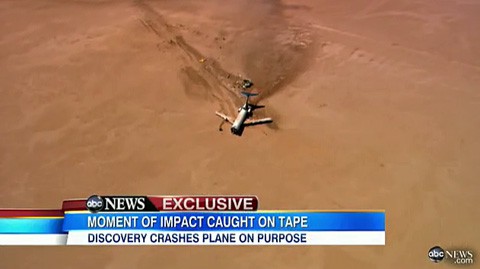 From last night's Nightline:
"Bir told ABC News that her data made it clear that bracing for impact -- placing one's head down and putting one's hands over one's head -- could increase the odds of survival. During the crash, which was a belly flop done nose first, passengers near the front bore the brunt of the impact. Rows one through seven held the "fatal" seats -- seat 7A was catapulted straight out of the plane. Many of the seat-belted dummies who weren't bent over in the bracing position incurred spinal injuries from jerking forward in their seat belts."
Watch the footage, AFTER THE JUMP...