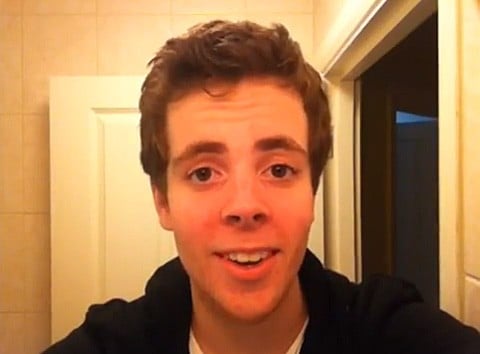 "We really need to thank them. We really need to let them know what kind of change they're bringing to America."
A sarcastic salute to the issues that were not brought up in any of the four debates,
AFTER THE JUMP...
In related news, Michelangelo Signorile sounds off in a HuffPost column about the lack of mention of LGBT issues in any of the debates:
In a Washington Post column headlined, "Silence Is Golden on Gay Issues," my long-time colleague and friend Jonathan Capehart heralds it as "a great thing" that gay issues weren't discussed in the presidential debates this year. The Human Right's Campaign's Fred Sainz agrees, explaining, "What we're seeing is proof positive that gay issues aren't the wedge they used to be and furthermore, the public has moved on."

Really? While LGBT rights now have the support of a big majority of Democrats and independents, they're far from a non-issue for the vast majority of Republicans, who oppose same-sex marriage, and certainly for the evangelical base of the GOP, which helped keep Rick Santorum competitive during the primaries.

The only reason these issues weren't discussed in the debates is because the moderators -- members of the media -- didn't ask about them. And far from a "great thing," right now that helps Mitt Romney, who is racing to the center and would rather not talk about how he's in favor of an amendment making gays second class citizens in the Constitution...