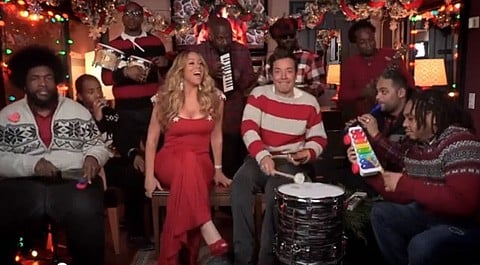 Mariah Carey joins Jimmy Fallon and The Roots for a rendition of "All I Want for Christmas is You" played on instruments you would find in a classroom: wood block, tambourine, bass drum, kazoo, wooden clacker w/ afro pick, a Fisher Price xylophone. recorder, melodica, ukulele, kazoo, bongos, and sleigh bells.
They are joined by a little chorus of angels halfway through.
Enjoy, AFTER THE JUMP...