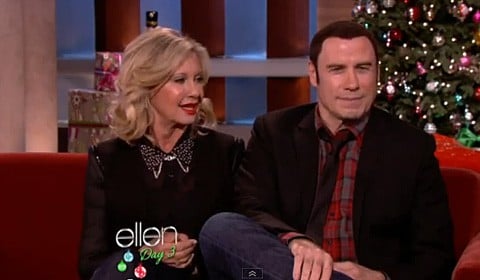 John Travolta and Olivia Newton-John released the video for "I Think You Might Like It", the first track off their duet holiday album, which features Grease-inspired images of them motoring along in a 50's car, and Travolta disembarking from a plane the way he might greet, oh, a lover, or a nanny.
They reunited again today on Ellen and talked with her about making Grease, making their duet album, and Travolta's life with Kelly Preston, as well as their charity work.
Watch, AFTER THE JUMP...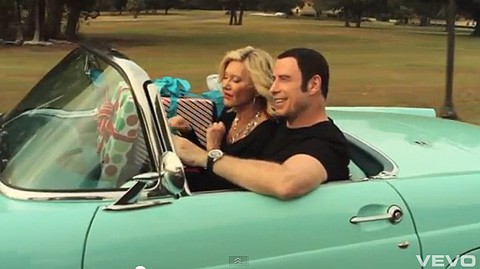 On Grease:
On the charities that are important to them: