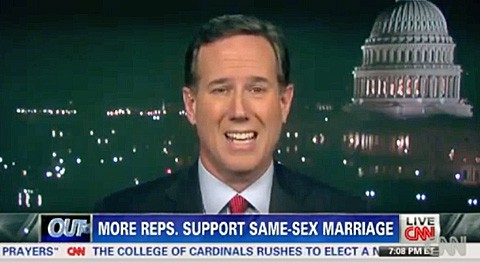 CNN asks Rick Santorum, "why take such a strong stance against gay marriage?"
"Well, why take a strong stance for it? We should all bring to the table what we think is in the best interest of the country....I know Ken. I like Ken. I've worked with Ken for years. And Ken and I disagree on this issue. We disagree adamantly on this issue. But I respect his right to go to the court and make his case."
Watch, AFTER THE JUMP...