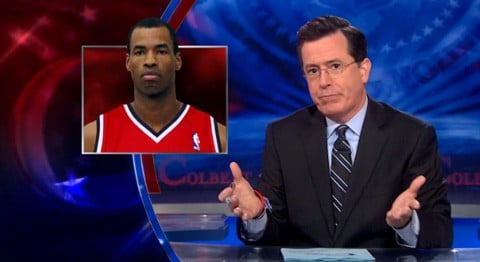 The day Stephen Colbert warned everyone about has come — a pro athlete is gay. He just hopes homosexuals don't get their hands on any of his other sports, like figure skating or women's golf.
And it's not just sports. The 'homo-fascists' are taking over America and the world.
Watch, AFTER THE JUMP...