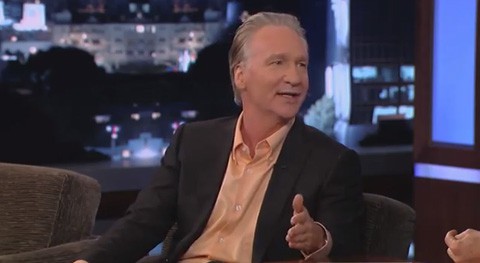 Bill Maher appeared on Jimmy Kimmel last night and discussed the recent marriage equality arguments before the Supreme Court as well as recent remarks from the Georgia GOP Chairwoman that gay marriage is unnatural and it's all about a "free ride for fraudsters" (meaning straight people pretending to be gay to get the benefits).
Said Maher: "It just goes to show you how bankrupt all these arguments are against gay marriage."
Watch, AFTER THE JUMP...