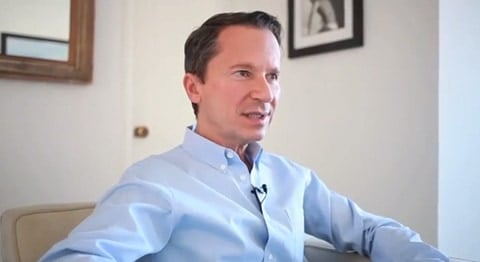 Richard Socarides, the gay CNN commentator and New Yorker columnist who was a former aide in the Clinton administration, talks with I'm From Driftwood about coming out to his father:
My father was, his name was Charles Socarides MD. He was the founder, or one of the founders, of the school of psychiatry that believed homosexuality was a mental illness and that it could be cured through psychotherapy. And he was a New York psychiatrist, quite well-known, had a thriving practice, wrote in 1967, maybe '68, one of the early psychoanalytic treatises of the issue of homosexuality, called "The Overt Homosexual," which I do believe as I recall was dedicated to me and my sister....
...When people ask me about my dad is, right, what is the first thing they say, "Did he ever try to cure you?" And it's an obvious question and the answer is no. It literally never came up. He never once said to me, "I have an idea, I have this theory, and we can get you some help for this!"
Watch, AFTER THE JUMP...