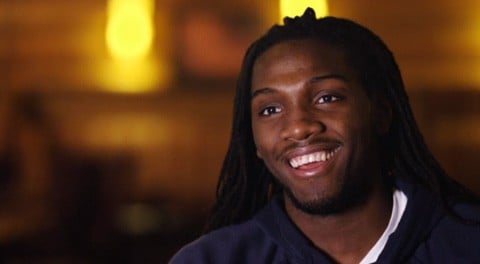 In advance of Mother's Day, ESPN has posted a beautiful piece on Denver Nuggets star Kenneth "Manimal" Faried and his two moms. You may remember Faried from this video I posted which they recorded in support of civil unions for One Colorado.
Faried talks to ESPN about when his mom told him she was a lesbian, accepting her six-year partner as his second mom, her battle with Lupus, and the bullying he endured because of having gay parents.
Check it out, AFTER THE JUMP...