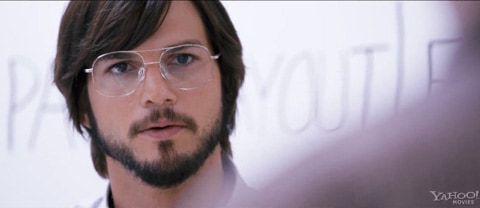 Here's the new trailer for jOBS, the upcoming biopic about the late Apple founder.
If the trailer is any indication, "Jobs" is a particularly abbreviated and fractured biopic; indeed, ten years go by in about a second and a half of screen time as Jobs is back at Apple seemingly right after he got kicked out of it. This impression is certainly in sync with the first round of reviews that came out of this year's Sundance Film Festival, the general consensus being that "Jobs" is a reasonably entertaining but ultimately too simplistic a portrait of a very complex man to truly resonate, a movie that "can't get a handle on how to portray its subject," according to IndieWire.
Watch, AFTER THE JUMP...