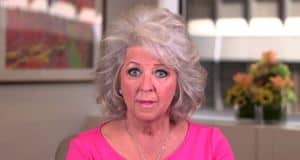 BY SAM GREISMAN
A look back at today's top stories
WINGNUTTERY
Celebrity chef (and butter enthusiast) Paula Deen released two videos today begging for public forgiveness for her ridiculous racism. We shall see if anyone listens. A congressman from Georgia wants schools to drill gender stereotypes into children's heads early in life so no one ends up being gay. A blogger who made a name for himself by outing prominent anti-gay lawmakers says that he knows of three anti-gay members of Congress who are gay; one of whom he is planning to out. 
Anthony Weiner has finally addressed his lack of outrage over a voter telling him that Christine Quinn is a "dyke" but is it too little too late? A bunch of anti-gay activists have signed a letter pledging to defy any pro-gay Supreme Court rulings. The Orthodox Church in the tiny country of Moldova has banned pro-gay government officials from taking communion and things aren't much better state side in North Carolina where death row inmates can now legally be discriminated against because of their race. 
**
ENTERTAINMENT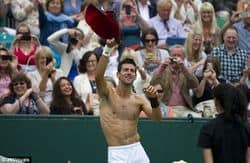 The Disney Channel has announced a major milestone with the inclusion of a lesbian couple in an episode of one of their shows. Also Snooki really wants to have a little gay son. 
**
VIDEOS OF THE DAY
A new documentary premiering at an LGBT film festival in San Francisco documents people from diverse backgrounds coming to terms with family members being gay, including the very moving story of a Mormon mom who supported Prop 8 until her perspective was changed by her gay teenage son. And during a pre-Wimbledon event Novak Djokovic and Grigor Dimitrov (the boyfriend of Maria Sharapova) staged a strip-tease contest.