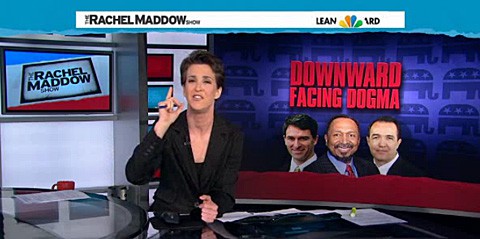 Rachel Maddow takes a look at the sodomy-obsessed, anti-gay, socially conservative Republican gubernatorial ticket of Ken Cuccinelli and EW Jackson in Virginia. Also on the Virginia GOP's obsession list: voodoo and Satanism.
"This really is what the Republican Party is like right now...Virginia will be the first statewide election we've had since the presidential election and THIS is who the Republican party has put together as their best face in that state. And it's not just Virginia..."
Watch, AFTER THE JUMP...
Visit NBCNews.com for breaking news, world news, and news about the economy