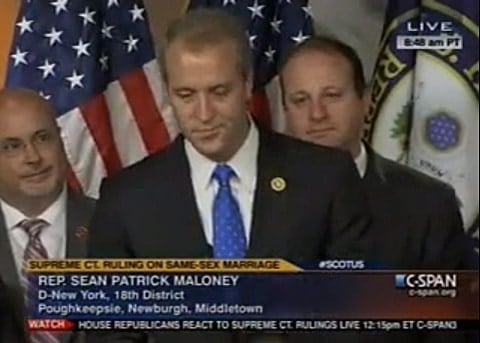 Emotions were running high on Wednesday following the Supreme Court's rulings on Prop. 8 and DOMA. Among those caught up in the fervor was out gay Congressman Sean Patrick Maloney of New York. At a press conference of all the LGBT members of Congress, Maloney expressed his own feelings on the impact of the court's history-making decisions:
"I called my partner, Randy, of 21 years to tell him about the decision and to congratulate him and I really couldn't get the words out. And I realized in that moment that it was the first time in 21 years, 20 of those years spent raising our 3 amazing children, that I wasn't talking to him as someone who was seen as less than in the eyes of my own country's laws."
Check out a video of Maloney at the press conference AFTER THE JUMP...