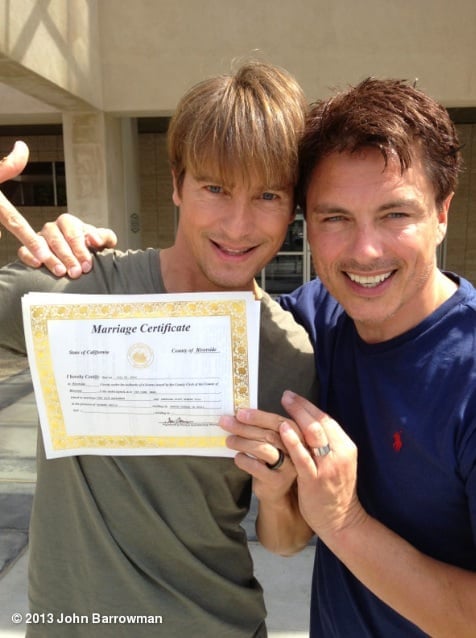 Torchwood, Arrow, and Doctor Who actor John Barrowman and his partner Scott Gill took advantage of California's new marriage laws and tied the knot yesterday.
Said Barrowman in  one of a pair of videos the couple shot before the ceremony "Thank you Supreme Court. About time you made it legal!" In the other, the couple sing along to Air Supply's "I'm All Out of Love".
Watch, AFTER THE JUMP...
(images and videos via john barrowman's whosay)