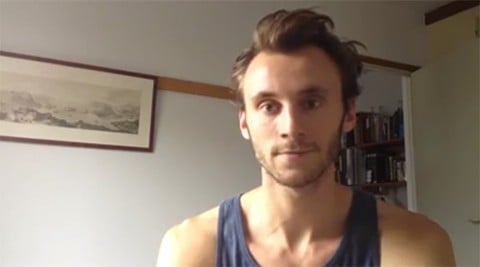 The recent spate of human rights abuses against LGBT people in Russia has caused great consternation in the LGBT community, sparking debate as to what can be done to stand up for those facing persecution abroad. Amidst disagreement about how best to respond to these abuses, out gay Danish actor Christian Vincent reminds us why the struggle for LGBT rights in Russia and around the world matters in a video entitled, "Dear Russia: It's Not Okay":
"I am privileged enough to be able to say [that I'm gay] openly, even publicly without any consequences. This is not something I need to do or something I have to do but I have the right to do it. The value of this right is not to be underestimated. The value of this right is not to be taken for granted. The absence of this right is lethal. If you are one of those who are, as myself, lucky enough to have this right, I merely ask of you to use it. Our brothers and sisters in Russia among many other places need our voice and our support now more than ever...Awareness has started and awareness is hope. And hope is never silent. So I ask of you once again, tell the world it's not okay."
Check out the video in full AFTER THE JUMP...