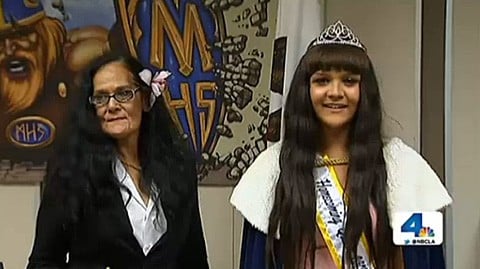 Earlier this month we reported that Cassidy Campbell, a transgender high school senior at Marina High School in Huntington Beach, California, was one of several nominees for her school's Homecoming Queen.
Yesterday, she won that title.
Said Campbell to reporters: ""I'm so proud to win this not just for me but for everyone out there and for every kid -- transgender, gay, straight, black, white, Mexican, Asian. It doesn't matter, you can be yourself."
Watch Campbell get her crown, AFTER THE JUMP...