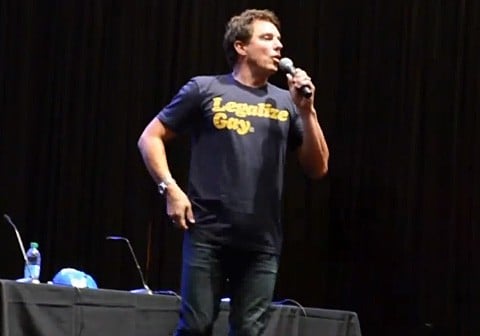 Towleroad reader Scott Alvarez sent in this video he shot at last weekend's Dragon*Con (the sci-fi, fantasy, comic book convention) in Atlanta. Actor John Barrowman held a panel on Friday at which he was asked about what it was like to finally be married to his husband Scott Gill.
Barrowman's answer, as usual, was both hilarious and inspired.
Watch, AFTER THE JUMP...