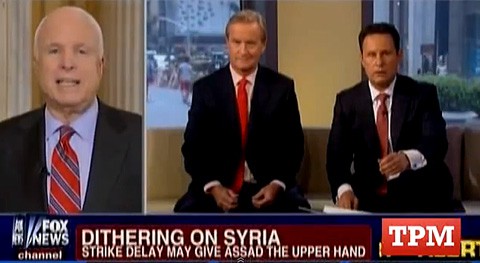 Senator John McCain (R-AZ) had some words with FOX News' Brian Kilmeade after Kilmeade freaked out over Syrian opposition groups' use of the phrase "Allah Akbar".
Said McCain:
"Would you have a problem with an American person saying 'Thank God? Thank God?' That's what they're saying. Come on! Of course they're Muslims, but they're moderates and I guarantee you that they are moderates. For someone to say 'Allah Akbar' is about as offensive as someone saying, 'Thank God'"
Watch, AFTER THE JUMP...