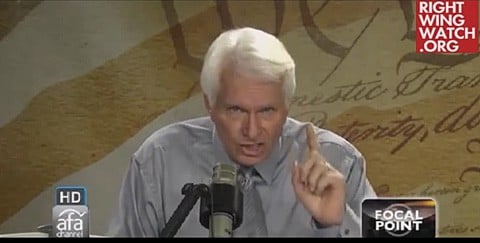 Bryan Fischer just wants to make one thing clear - just because Liz Cheney doesn't believe her gay sister is as worthy as the rest of heterosexual humanity to be allowed the right to marry, it is Mary who is the "intolerant lesbian bigot."
That's right, it's the straight people who are being victimized.
Watch, AFTER THE JUMP...