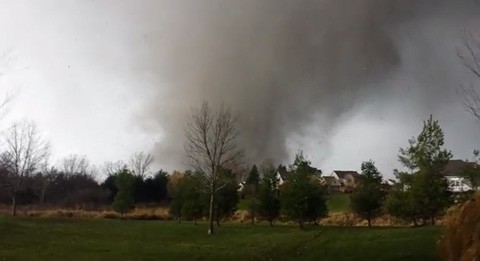 This is perhaps the most terrifying storm video I have ever seen on YouTube.
Marc Wells and his daughter Josie took shelter as an EF4 tornado barreled over their home and destroyed their Washington, Illinois neighborhood. Wells captured the entire brief ordeal on video, including the haunting sounds (moans) of the home's foundation as it struggles against the twister.
A sober and horrifying picture of what many tornado victims must experience.
Watch, AFTER THE JUMP…
WGN Chicago has an EXTENSIVE list of ways to help victims of the Illinois tornadoes HERE.
(via gawker)